SERVICES OFFERED:
Individual Psychotherapy & Hypnosis with Adults and Adolescents click here >>
Relationship & Marital Therapy
Treatment of Individuals with Acute or Chronic Illness click here >>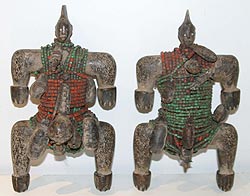 RELATIONSHIP & MARITAL THERAPY
I work with couples with a wide range of problems on improving the quality of their relationships.
I create a safe environment where couples can explore frustrating patterns in their relationships, work through their specific conflicts, and deepen trust.
I use practical exercises and techniques to helps couples improve relationship skills and decrease patterns of relating that cause frustration and emotional upset.
I teach couples how to express feelings constructively and how to listen compassionately in order to increase mutual understanding.
I help couples create a healthy balance between togetherness and independence and work out many types of conflicts such as: sexual difficulties, power imbalances, monetary struggles and family conflicts.
I do intensive work with couples by looking at each partner's intimacy issues as seen in their prior romantic relationships and their childhood experiences. This enables each partner to come to a greater understanding of him or herself and to participate in the relationship with enhanced romance, and greater enjoyment and intimacy.
I provide the following services for couples:

Relationship & Marital Therapy


Pre-Marital Counseling


Separation & Divorce Counseling
I work in Couples Therapy with the following treatment goals:

Improving Communication & Assertiveness


Learning Conflict Resolution Skills


Deepening Trust


Decreasing Power Imbalances


Enhancing Emotional & Sexual Intimacy


Resolving Individual Barriers to Intimacy